Made in france – for over 40 years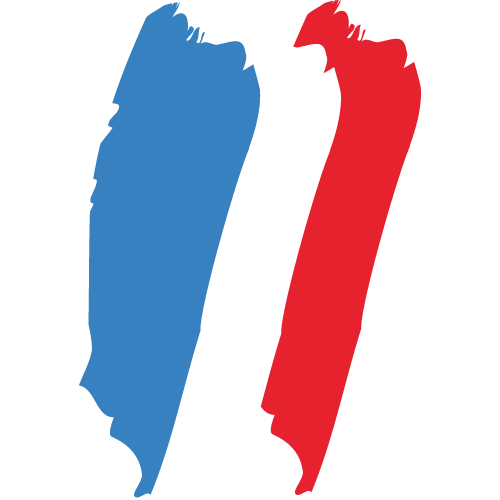 LODIGROUP and DALEP products are formulated and manufactured in France, in line with high quality standards and taking due care of the women and men who make them.
Our three production facilities in France
Based in Grand-Fougeray, Brittany, our LODI and CGB plants formulate and manufacture hygiene and biosecurity solutions for professionals and consumers. Located near Caen in Normandy, DALEP formulates and manufactures building maintenance and protection solutions.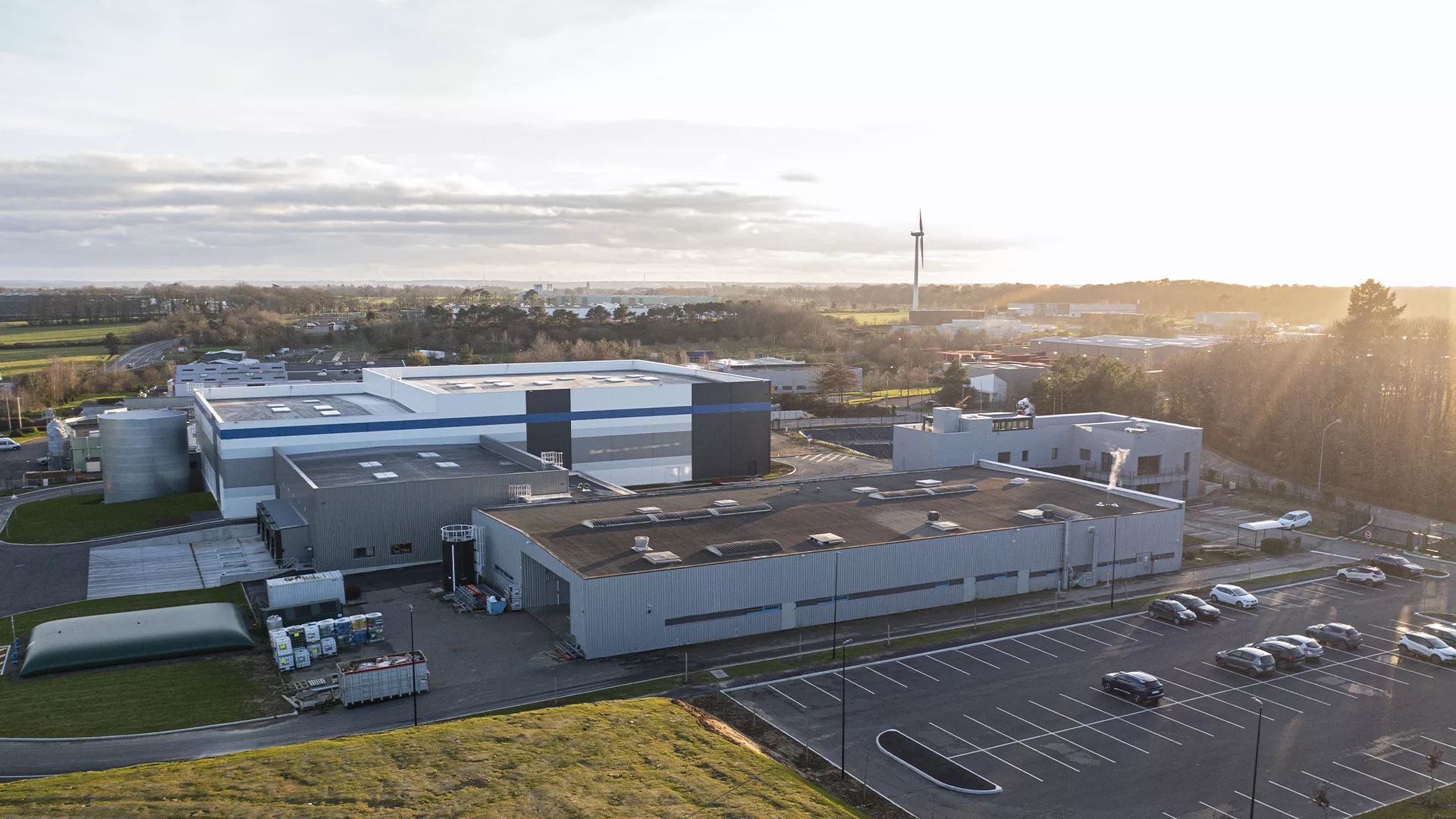 CGB (Compagnie Générale des Biocides) produces grain, block, and paste bait (with or without active substances) for rodent control. Our production lines are dedicated to the ranges listed in our own catalogue and private-label products.
Our operators produce and process a range of formats (sachets, buckets, bags, etc.) tailored to the specific needs of each of our markets and customers.

LODI filling lines are configured to produce concentrated or ready-to-use formats for our solutions to deal with micro-organisms and the regulation of harmful insects. These products may be conventional or alternative (free from active substances, based on natural-origin and/or plant-based substances, etc.). Our operators package a range of different formats depending on the market in question and the end user, for professionals and consumers alike: bottles, sprays, drums, canisters, etc.
DALEP lists over 250 French Made references for building maintenance professionals, manufactured near Caen in Normandy. All our products are formulated with raw materials that keep environmental impact to a minimum wherever possible, in line with demanding environmental standards. All these products are solvent-free, water-based, and non-flammable.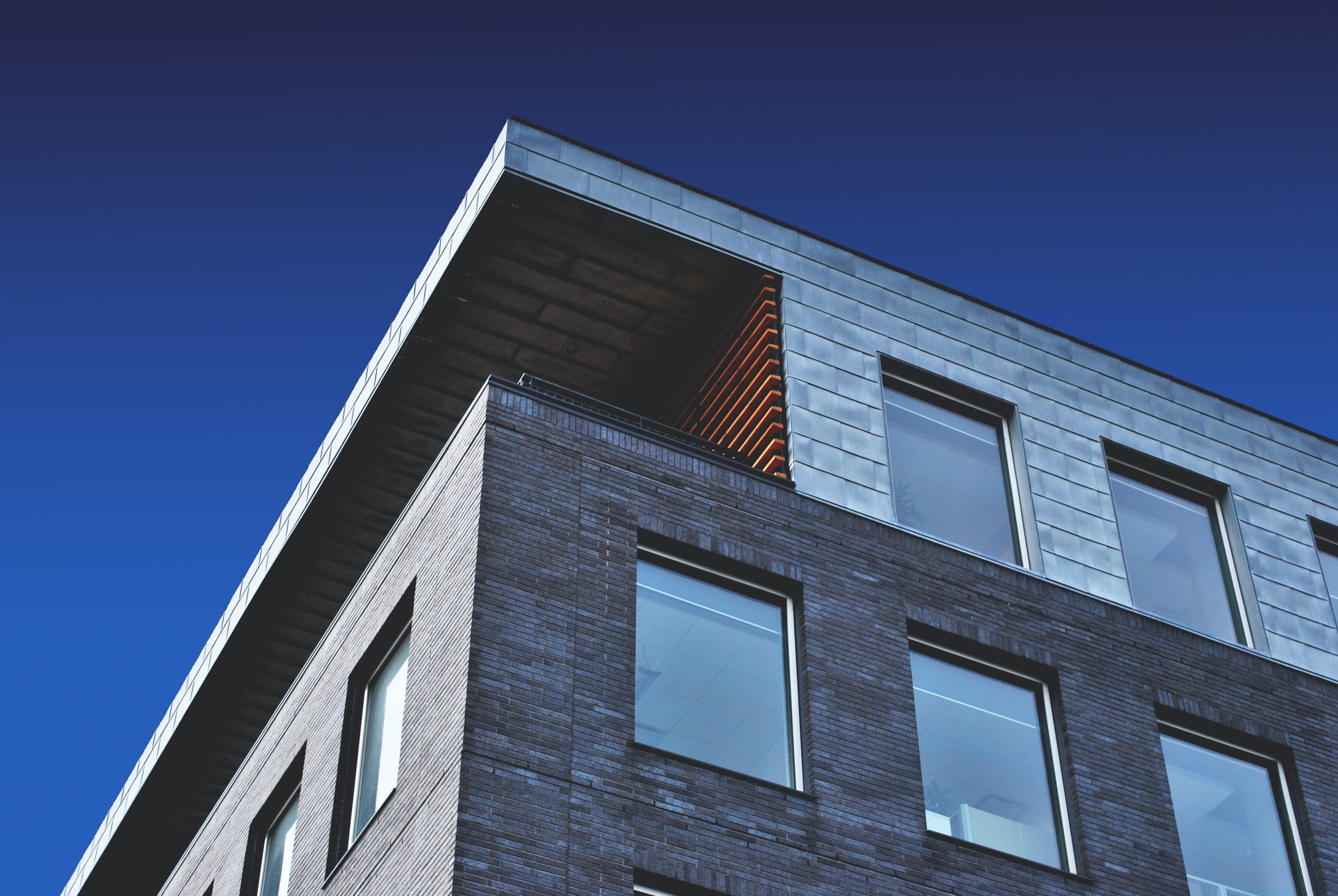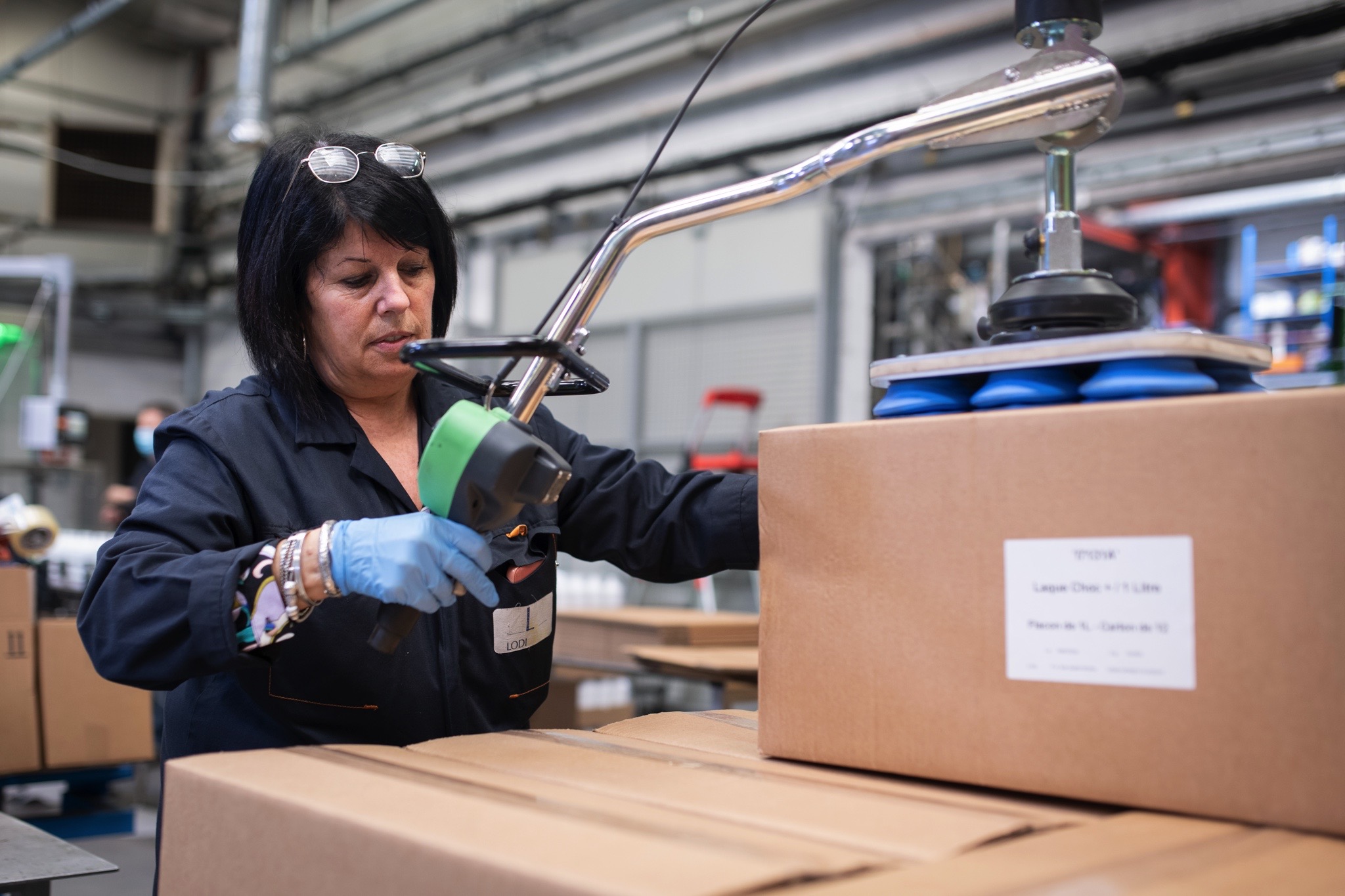 We offer packaging solutions designed to reduce the volume of waste, prevent excess dosing, cut the use of plastics, and reduce the use of water and non-renewable energy. We encourage the use of recyclable and/or re-usable packaging. We're members of EcoDDS, the French body responsible for collection and re-use of specific waste.
A pro-active, responsible buying policy
Mindful of environmental and societal considerations, sustainable development is taken into account at every stage of our product life cycles, and ecological footprints are an important factor in our purchasing decisions.
Solidarity-based procurement (e.g. using sheltered workshops) is adopted wherever possible; we also encourage our suppliers and partners to commit to similar policies. Wherever possible, we use local and national suppliers for our raw materials.
Our workshops design and manufacture specific equipment for application of our solutions. Over and above 'standard' devices, our technical department supplies and develops bespoke apparatus for our customers' specific requirements (contractors, applicators, warehousers, industry), in France and on our export market.