Built by Marsaudon Composites, Lorient, Lodigroup's ORC 50 is a fast cruising catamaran that combines sailing performance and comfort.
An ideal vessel to host guests and introduce them to the joys of ocean sailing, the Lodigroup catamaran will also be a piece of highly competitive hardware for Loïc Escoffier. On board, the Saint Malo-based mariner hopes to be among the winning yachtsmen.
«
The boat is basically a fast cruising catamaran with an average speed of 12-13 knots and a maximum speed of up to 30kts. We've completely gutted the interior and optimised the sails, the size of the mast, and added carbon fibre where needed, with the aim of shedding weight and thus enhancing performance. A lighter vessel also means less physical effort for the skipper – a factor that could make that vital bit of difference compared to my competitors.
»
Loïc Escoffier
Naval architect
Christophe Barreau
Length
15,23m
Width
8,2m
Draught
1,70 m
Freeboard
23,05 m
Mast height
20 m
Sail area
Mainsail: 93 m²
Genoa (overlapping J1): 68 m²
J2: 40 m²
J3: 20m²
Code 0: 100m²
Spinnaker: 255m²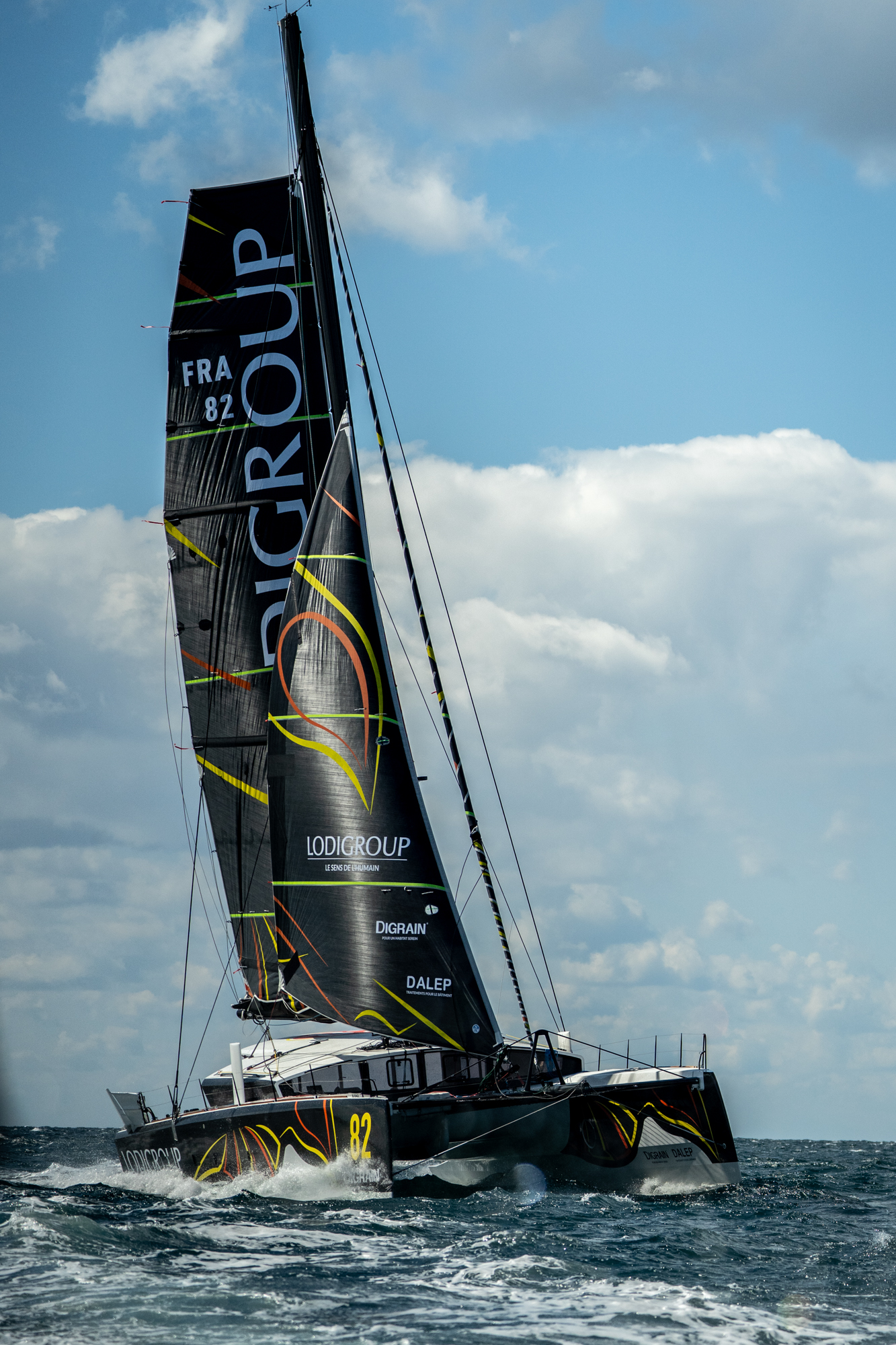 Our skipper
Loïc Escoffier
Loïc Escoffier is highly approachable and a straight talker – as one might expect from those who never beat around the bush in the certain knowledge that there's far too much to be done to waste any time. A sailor, dad, entrepreneur, and rugby enthusiast, the 40-year-old native of Saint Malo has certainly got busy living.